Logic Pro Vs. Logic Pro X
Download
---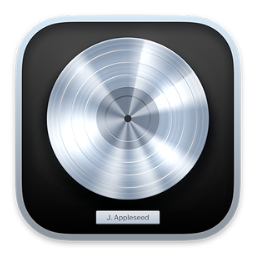 Apple released Logic Pro X in 2013 as the latest version of the Logic Pro series. This version implies a complete revamp of the product or software. This new version has several differences when compared with its older version. If you are interested in knowing the differences between Logic Pro X and the Logic Pro predecessor, this article is especially for you.
Digital Audio Workstations
Logic Pro X's modern interface is designed to assist creative work easily and quickly and also to deliver professional sound results. Significant pro users include The Pet Shot Boys and Brain Eno. It gives enough evidence to show that the Logic Pro X has the scope to create truly professional and creative results quickly.
Logic Vs. Garageband
In general speaking, the creative software of Apple traditionally falls into two main categories; beginner and professional. The larger software usually comes installed as standard in all Mac computers, and it includes GarageBand.
GarageBand is a little DAW that is ideal for learning basic principles of recording and doing your first recordings. It brings many in-built loops - Rihanna's Umbrella and Usher's Love in the Club both have elements made in GarageBand. So if you are a beginner, I recommend you to start from here.
For beginners who are not technically minded, I recommend you to stick with GarageBand for now. But users also have the option to get the pro version if they want it.
You can download Logic Pro X from the App Store. People who are looking to move beyond GarageBand to a professional studio, producers can use Logic Pro X's latest version.
When you are familiar with GarageBand, it is easy to transit to Logic Pro X. This new version of the software includes a large collection of stock plugins and enough equipments for professional songwriting.
Logic Pro Vs. Logic Pro X - What's New with Logic Pro X?
Back then, the Logic Pro 9 and its previous versions were usually delivered on CD in a physical box. That worked well with the technology of those days as most of the Mac computers had a CD drive in-built. Nonetheless, Logic Pro X nowadays can be purchased via Apple App Store.
This is a massively notable change you can see in these two versions of Logic Pro, not only because the old CDs were ordered or purchased from an Apple Store and installed manually, but because the Apple App Store lets users remotely and easily update apps cross a number of devices.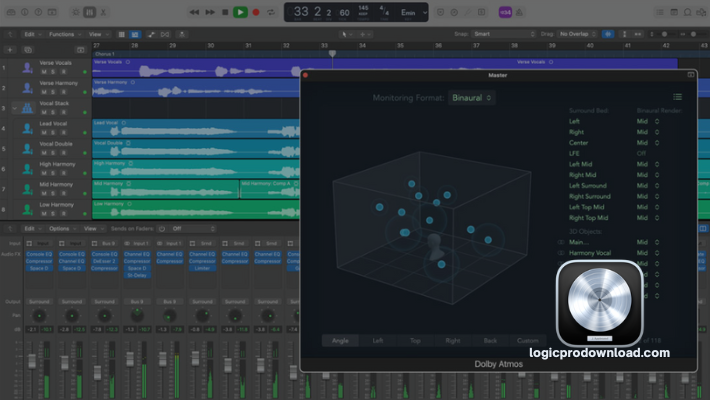 Logic Pro X has new updates of plugins, new loops, features, and improvements to the performance. These are brought to your computer via the internet - users can even visit Apple's official website and give feedback and suggestions on the PC software so that developers will consider them for future developments.
The efficient modern aesthetic of the new Logic Pro X is very far from its predecessors. It features a single customizable window view, with the ability to separate windows for the Audio Editor, Mixer, etc., if you have multiple screens. Navigation is also slick and satisfying and fairly reminds me of Final Cut Pro.
Download Logic Pro X
Logic Pro X Drummer
The Logic Pro X Drummer tool is very interesting. It is a modern automatic drum machine that lets users select the style, the amount of swing and beat complexity, a number of fills, etc., to create what feels like an actual drummer.
The Drummer can track with the Smart Tempo feature to pick up the tempo of a different track automatically and play along, even when the tempo moves.
Logic Pro X Remote
Logic Remove seems to be the most exciting feature of the Logic Pro X, which is free for iPhones and iPads. With this feature, you can connect your iDevice to your computer and control the software through it.
You can indeed record, pause, and stop. And you can also edit panning and effects, which is an amazing fit for a fader-style mixing approach.
For people who are recording a live instrument, this Logic Pro X Remote feature can save a lot of time.
Plugins – Tips and Tricks
A major concept to acknowledge with Logic Pro X and how it notes the similarity or dissimilarity between Pro Tools is the going toward plugins. Pro Tools is undoubtedly the most used DAW all over the world. It is a great software that comes with great plugins.
Apart from this, an actual part of using Pro Tools is selecting specific third-party plugins to actually define the kinds of sounds that come out of your studio. And most third-party plugins are designed mainly to work with it because Pro Tools is the leading DAW in the world.